Belgium to Switzerland
After spending 8 nights in Belgium, I moved to my next destination, Zermatt in Switzerland!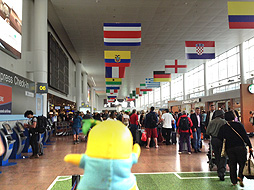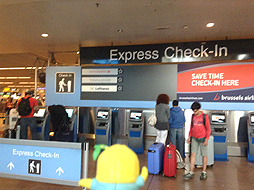 I headed to the Brussels International Airport early in the morning with plenty of time to spare...because I was an economy-class passenger.
Economy-class passenger have to check-in on their own at an automated check-in system. Check-in counters with staff are only for business or first class passengers and nowadays, it is the same everywhere in the world.
You would think that check-in time should be shortened by using an automated check-in system, but on the contrary, it takes longer than usual! Lots of people are always stuck in front of the automated check-in system for some time....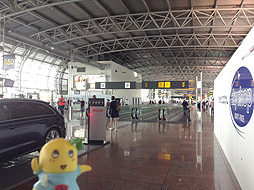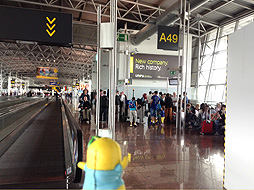 The Brussels airport is quite big and in this sense, you should arrive there with extra time just in case.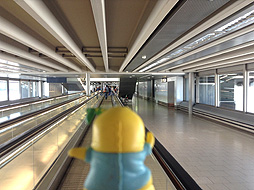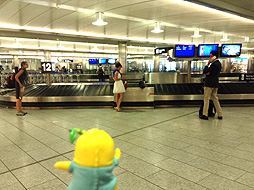 I arrived at the Zurich airport with little trouble. I felt very accomplished here in the Zurich airport, as in past years, I've visited 3 times. However, it was taking my luggage a long time to come out. It was almost the last one, and while I was waiting I felt terribly nervous about losing my baggage. You can never be too sure what will happen so don't let your guard down!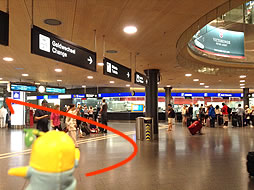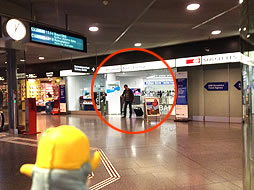 I refreshed myself before, I headed to the travel agency to buy a rail-bus pass. The ticket windows of SBB(Swiss Federal Railways) are always busy so I recommend using the travel agency close to the busy ticket window.
The ticket windows are too busy and generally the staff can seem a little abrupt. Whereas, if you go to the travel agency, even if you don't have much confidence in your English, they are very helpful and patient. The travel agency isn't usually busy, so it's the quickest option if you're in a hurry!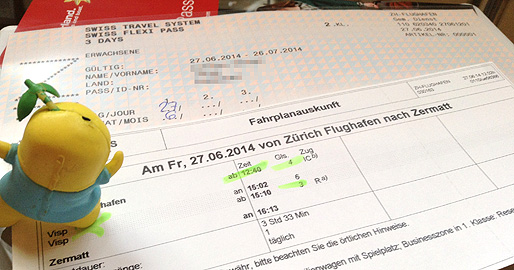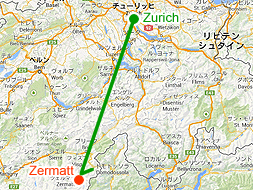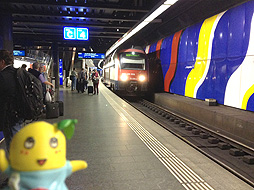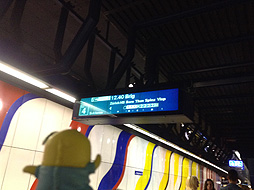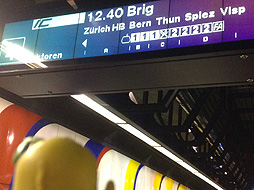 I took a train at the airport station and headed to Zermatt via Bern and Visp. As usual, the train's information board is easy to understand.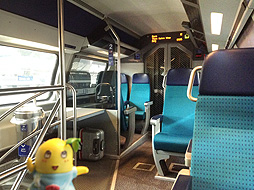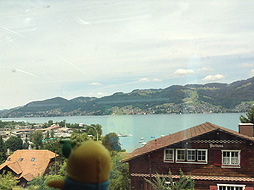 After a three hour trip, I arrived at Zermatt station. The weather was very nice!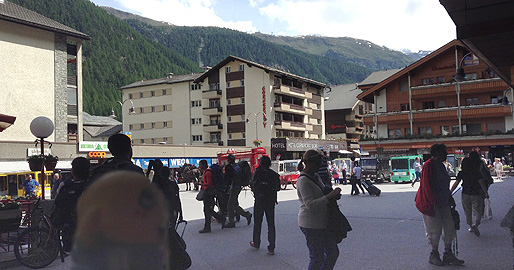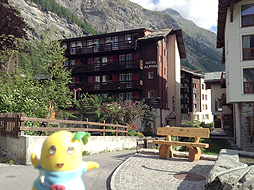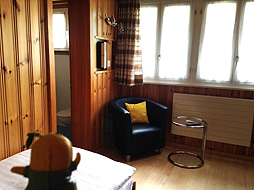 I stayed at Hotel Alpina, the same hotel which I'd previously stayed at 3 times in the past 3 years. The price per night is reasonable and the hotel is in a good location, additionally the owners of the hotel are very friendly. This hotel is perfect to me and I really love staying there!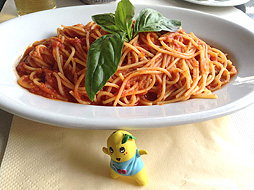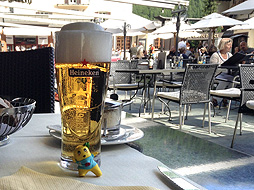 Once again, I ate tomato pasta for lunch and I drank beer!
When I ordered beer in Belgium, choosing a beer from the long menus was like searching for a difficult word in a dictionary and I had become lazy about it. In Swizerland, you don't have to pick your beer so carefully, so I could relax.
By the way, the beer which I drank was Heineken, which is a Dutch beer. It wasn't bad!