Zermatt to Rideralp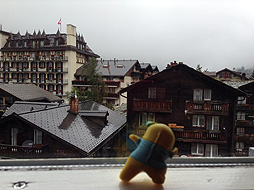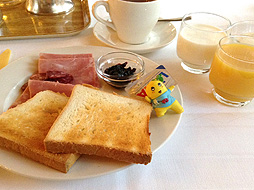 On the 6th morning of my stay in Zermatt, it seemed like the weather was going to be getting worse today. But, no problem at all. I was going to move to my next destination from now!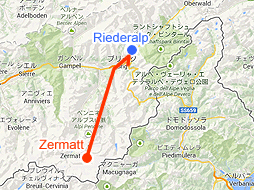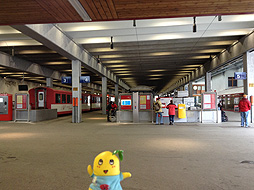 My next destination was Riederalp. I planned on getting there in 3 hours by MGB(Matterhorn-Gotthard-Bahn).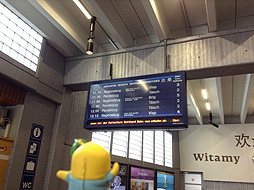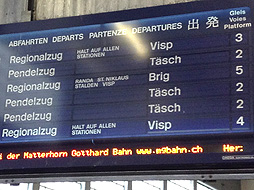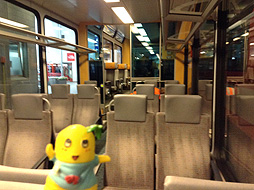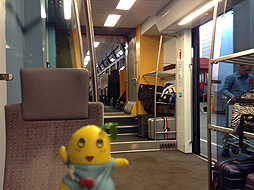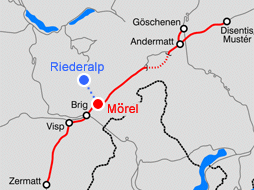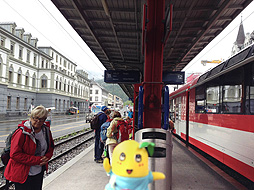 You have to transfer two times to get to Riederalp from Zermatt. The first transfer is at MGB's Brig station. Similarly to a tram system, there are platforms without station buildings, so it's easy to transfer. In addition, although there are only platforms, there are useful monitors for information about trains and it's very tourist-friendly!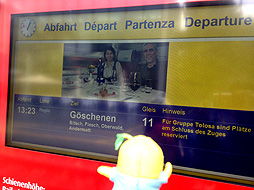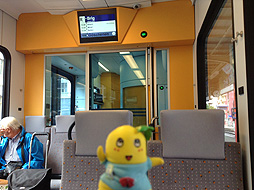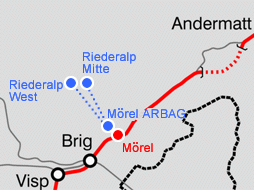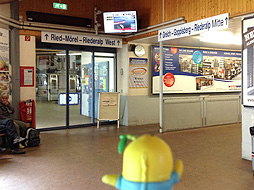 The 2nd transfer is at Moerel station of MGB and you have to switch to an aerial cable car heading for Riederalp.
Things to be careful of when boarding is that there are two gates for Riederalp, a gate bound for Riederalp West station and a second gate bound for Riederalp Mitte station. There is a 10-minute walk between Riederalp West station and Riederalp Mitte station as they are separated from one another. If you have to lug your heavy suitcase around, be sure that you take the right cable car!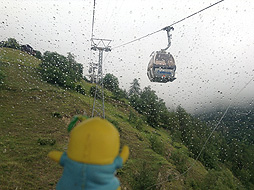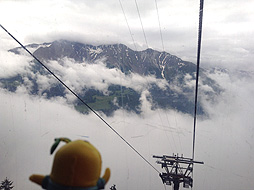 The two cable cars bound for West and Mitte are run in alternation every 20 minutes, which is easy enough in principle and it takes you up to the plateau of Riederalp in 20 minutes.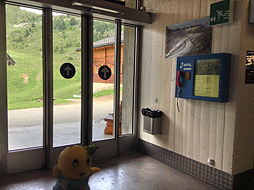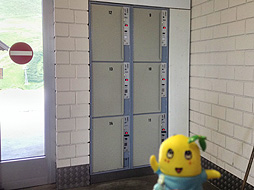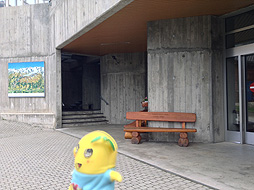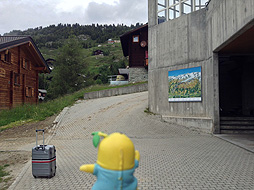 I arrived at Riederalp West station. I got here earlier than I'd expected due to smooth transfers.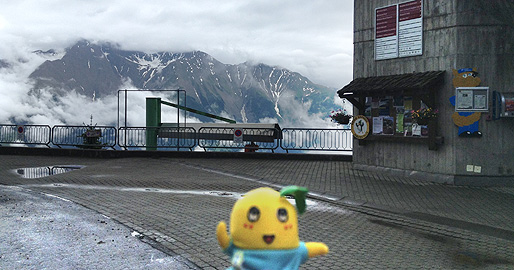 Riederalp is situated at an elevation of 1930m above the valley of the Rhone. As you can see, it is on level with clouds.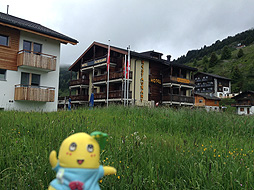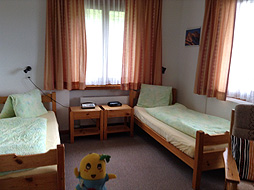 I reached my accommodation, Hotel Restaurant Silbersand, and it is within easy access of Riederalp West station. It only took 2-minutes walking and I planned to stay this hotel for 5 nights.
Hotel Restaurant Silbersand is right in front of a chair lift to Hohfluh, and it is a good starting point for hikers and skiers. Unfortunately, I was staying there before the summer service had started, and it was scheduled to open the following week.