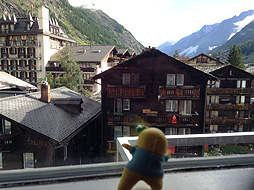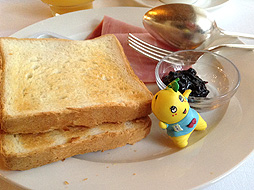 On the 4th day of my stay in Zermatt, it looked like the clouds were clearing away a little bit.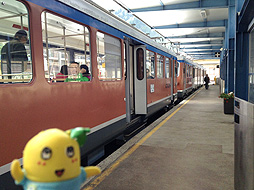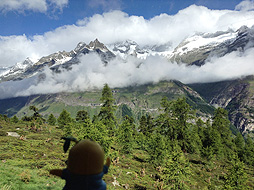 I jumped on the Gornergrat Bahn and headed to the top of the Gornergrat. There were still clouds hanging low in the sky.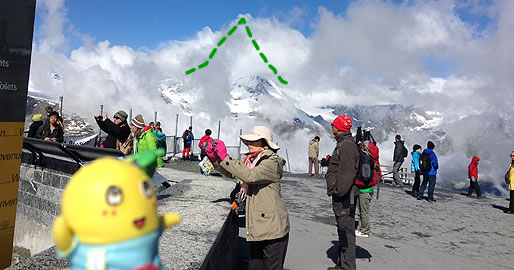 Unfortunately, the Matterhorn could not be seen at the spot where it has always been able to be seen. It was still wrapped in the thick clouds....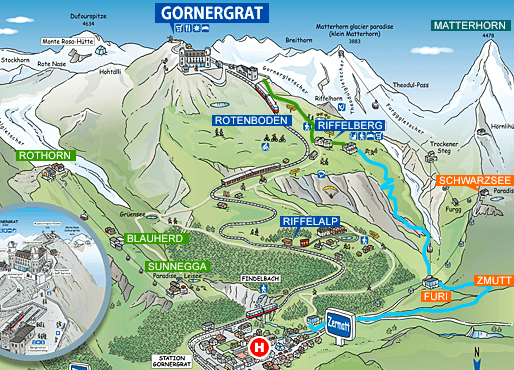 While looking at clouds below me, I started hiking from the same place as yesterday.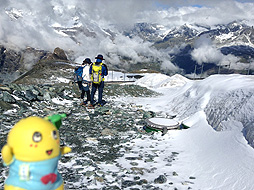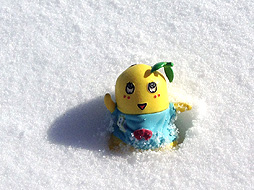 Though it was at the end of June, apparently it snowed around here last night. The ground was covered with a little snow and, unexpectedly, I had a bit of a difficult time getting around.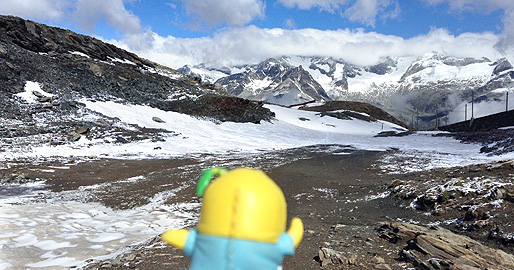 Here is the fork in the path where I had previously made a bad choice.
The ground around here was covered with slightly fresh snow today too, and again I faced the same question as yesterday....
To decide whether to walk straight down the hiking trail covered with snow, or take the same route as yesterday to avoid snow covered ground.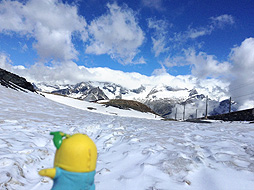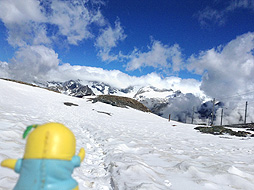 After considering these two choices for a while, I ventured down the snowy path. But again, I had to fight my way through the knee-deep snow!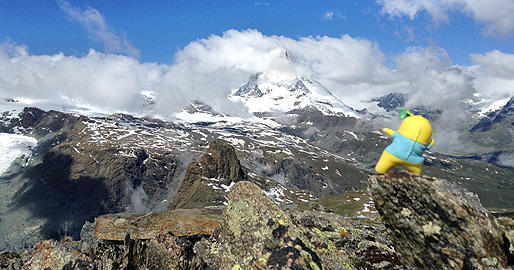 I finally got through the snowy parts of the trails and reached the Riffelsee.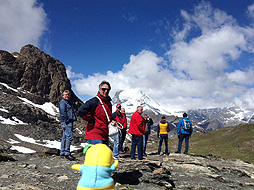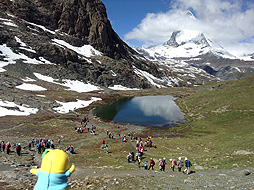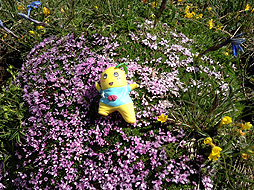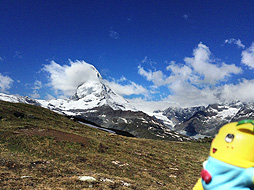 The clouds cleared up and the Matterhorn began to appear! Hoping for clear skies, I continued to hike towards Riffelberg.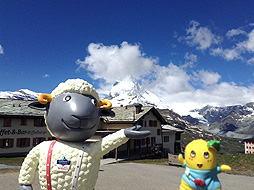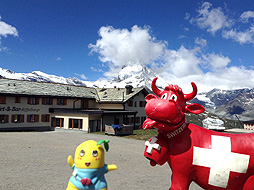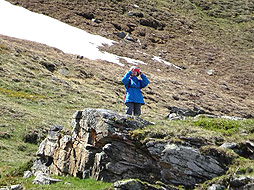 While I hiked there, I met a middle-aged Japanese man who was taking a trip around Europe. In spite of it being his first trip to Europe, he was traveling alone by bicycle! I thought he had a lot of guts!!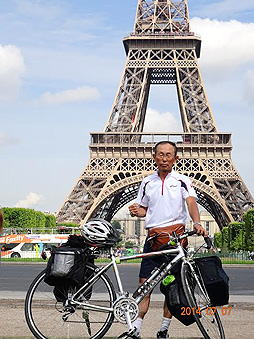 After returning to Japan, he sent me a nice photo in which he was standing in front of the Eiffel Tower in Paris!