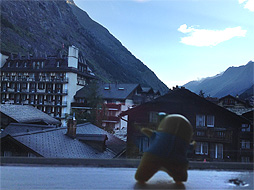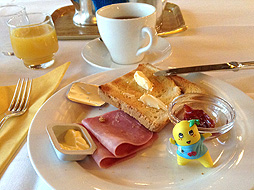 On the 2nd day of my stay in Zermatt, the weather was really nice.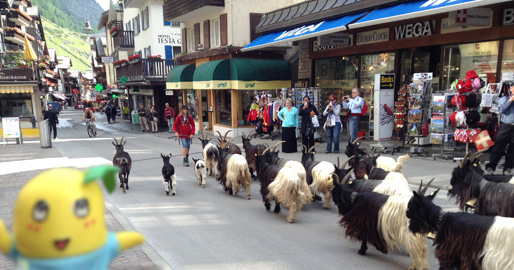 After having breakfast quickly, I headed to the Gornergrat Bahn station and I saw a herd of mountain goat going to the mountains on my way to the station.
With luck, you might see a group of mountain goat going to the mountains in the morning or returning from there at night.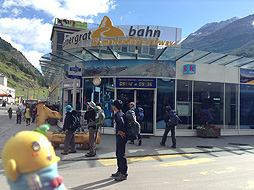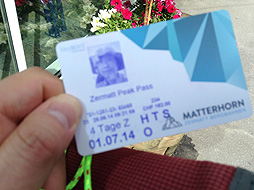 This is the station called Gornergrat Bahn. If you spend several days in Zermatt, I recommend getting a "Zermatt Peak Pass". The "Zermatt Peak Pass" offers unlimited rides in the area and it's very convenient. In addition, you can buy the pass at reduced price if you have a valid SBB rail-bus pass. For example, the 4 day pass usually costs 216 CHF, but with the rail-bus pass it is reduced to 162 CHF. It'll save your money as well.
Of course, I got the Zermatt Peak Pass at reduced price since I'm well-experienced traveler!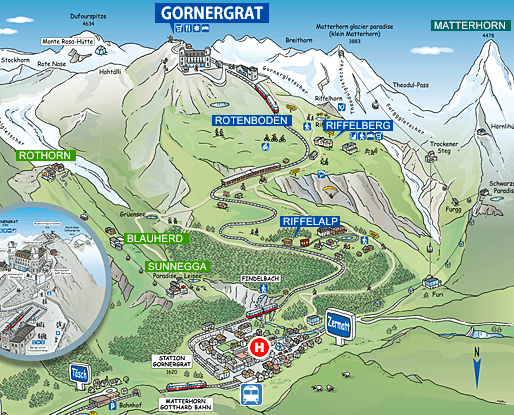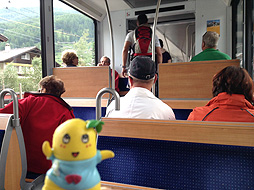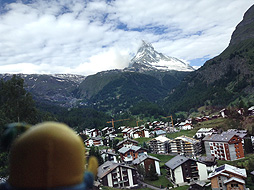 First of all, I headed to the top of the Gornergrat via the mountain railway.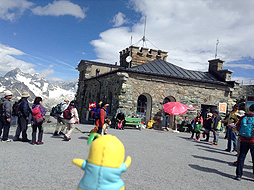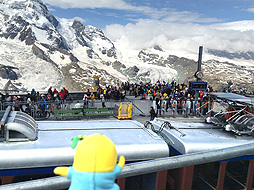 The 45 minute ride took me from Zermatt(1620m) to the Gornergrat mountain station(3089m). As usual, there were lots of tourists around the station near the top of the mountain.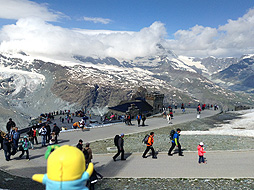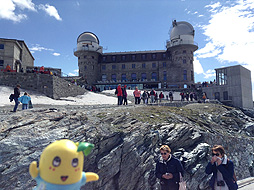 By the way, the station isn't situated on the top of the Gornergrat mountain, the actual summit is higher. The uphill path from the station building leads up the actual summit(3130m).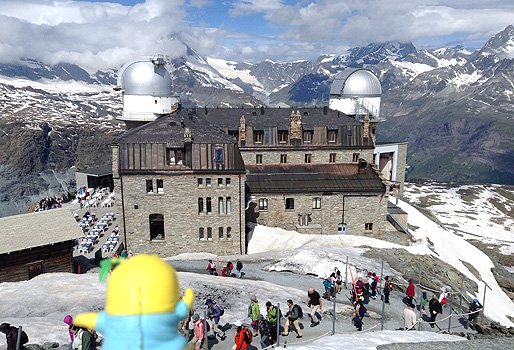 Here is the summit, it's actually the most popular tourist destination. The building in the center of this photo is the "3100 Kulmhotel Gornergrat". If you stay there, beware you don't get altitude sickness and make sure you check the time of departure for the last train.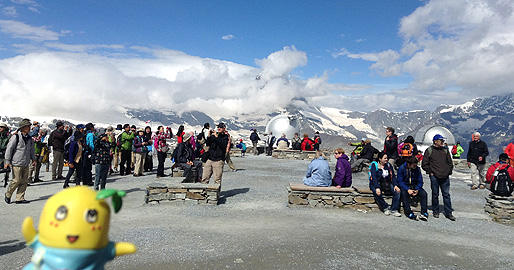 Unfortunately, the Matterhorn was hidden by thick clouds....