Switzerland to Japan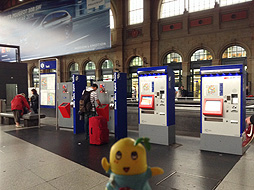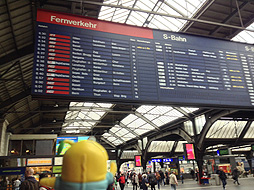 I went to Zurich train station early in the morning and headed to Zurich International Airport.
Unlike the disruptions to train services due to the morning rush hour at Brussel train station in Belgium, the trains in Switzerland were safe and trustworthy, running on suchedule despite it being rush hour. Just as expected of Switzerland's train system!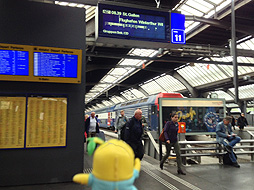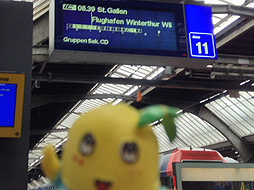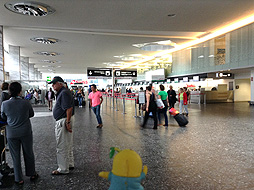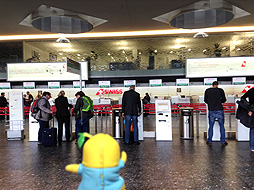 I arrived at Zurich International Airport on time and checked in for my flight at an automated check-in system by myself.
Even here, it seems like we are required to check-in on our own at an automated check-in system. As I expected, we have to get at the airport with plenty of time to spare.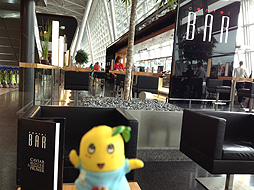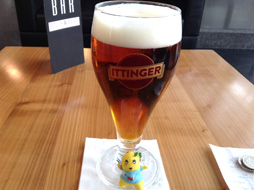 I checked in my luggage and went through passport control, so my job here was done. Until I depart for Japan, it's beer time!
I drank "Ittinger Klosterbraeu", which is a local beer of the German-speaking part of Switzerland. Ittinger Klosterbraeu is an amber colored beer with a smell similar to caramel or somethihng sweet. It is a well-balanced beer and I like it.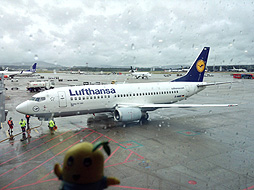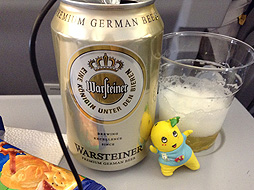 To mark the end of my trip, as usual, I enjoyed an in-flight German beer.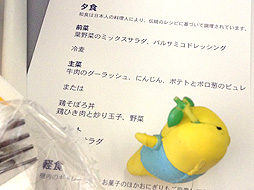 The in-flight meal was a Japanese dish. A taste of Japanese food for the first time in a while.
The menu card said that our Japanese dishes were cooked by a Japanese chef using traditional recipes, which they seemed pretty confident in its taste. Rather than that kind of thing, I was really concerned about the way the foreigners around me were eating their tasteless somen noodles without sauce and putting it on their rice instead! Somen is a thin white Japanese noodle made from wheat flour, similar to vermiceli. They are usually served with a dipping sauce. I think that it's more helpful to tell people from other countries how to eat somen rather than appealing to customers that the food is traditional!!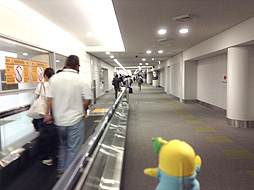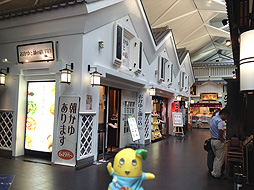 I returned to my country safely. I'm glad that I could travel abroad safely this year too. However, from here, I have to change planes to go back to my house.... It's a pain that I live far from an international airport.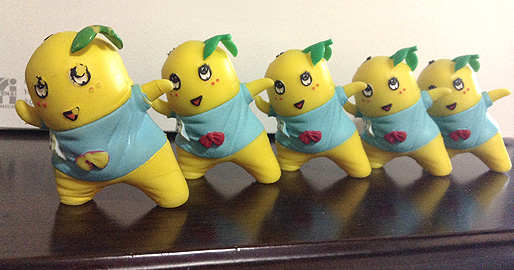 By the way, as you can see, my Funassyi figure is worn out.

Are you worried about his next trip?
Don't worry about that.

There are others prepared and waiting to join me on my next trip in his stead!