Riederalp to Zurich
After spending 5 nights in Riederalp, finally I said goodbye to my hiking days and I moved on to my final destination, Zurich, as scheduled.
My accommodation, Hotel Restaurant Silbersand, was a very nice hotel. The owner was very friendly and the room was clean and tidy. I really loved this hotel.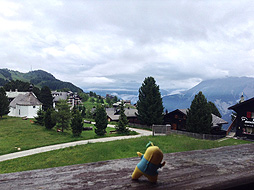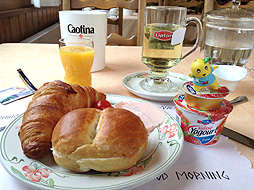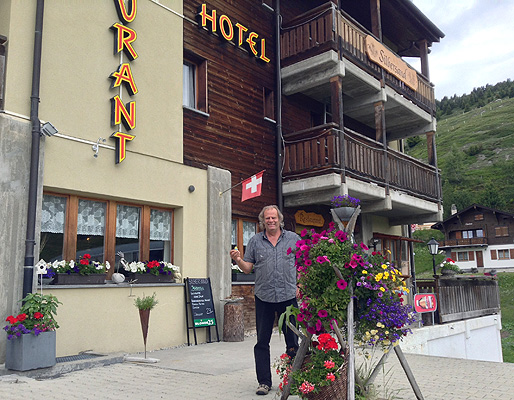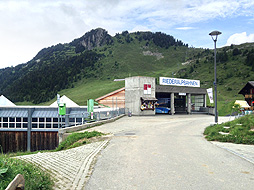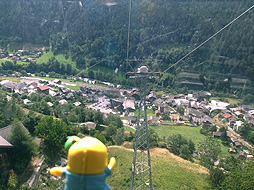 I followed the same route I used to get here backwards and headed to Brig.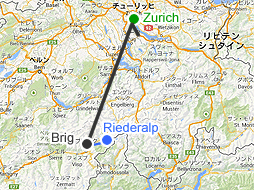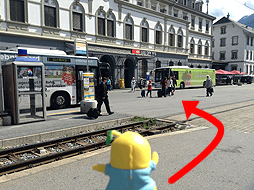 At Brig station, I changed to a SBB train for Zurich. Brig station for SBB isn't the same as MGB's Brig station and it is a big building in front of the MGB's platforms.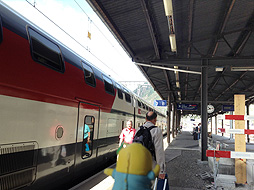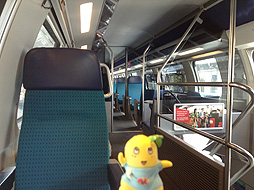 I boarded a wonderful double decker coach departing on a 3 hour trip to Zurich station.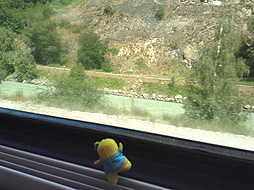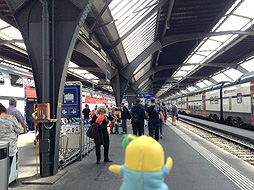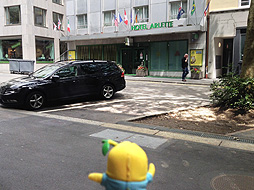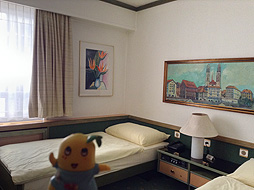 My accommodation was the Hotel Arlette Beim and it is my regular hotel in Zurich. It isn't a luxury hotel but it's always neat and tidy, on top of that it's just a 3-minute walk away from the main station so it's in a good location!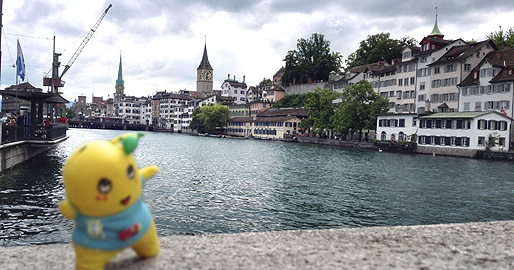 I strolled around the town of Zurich. It is the largest city in Switzerland and is bustling with foreign tourists.
As a matter of fact, there isn't anything which I'm particularly interested in, in Zurich.... If you like shopping, especially in exclusive stores, then this town might suit you.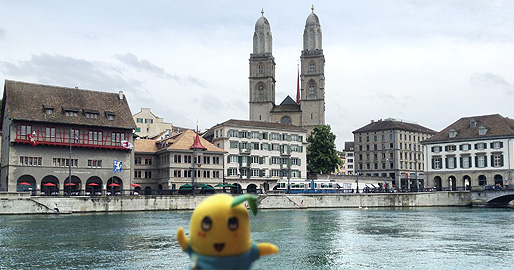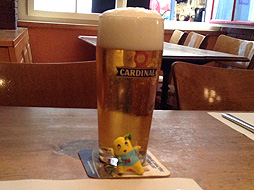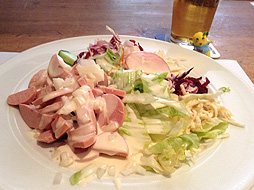 The most unforgettable dish in Switzerland was this, "Swiss sausage and green salad". The price was really high, costing me 17 euros(2000yen)!!
But it was really only sausage cut up and placed on a green salad with some dressing thrown over the top of it. No cooking involved at all!
I mentioned before, that the cost of eating out is quite high in Switzerland, and this proves it!!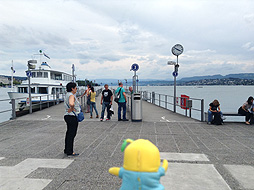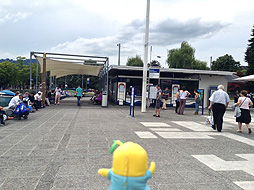 Zurich is located on the northwestern end of Lake Zurich and the town stretches on both sides of the Limmat river which runs from the lake.

Many cruise ships come and go around the lake, so if you have some free time to spare, I recommend these cruises. There are many options such as dinner cruises, sunset cruises, and short or long round trip cruises to choose from!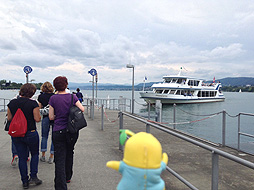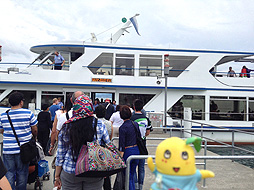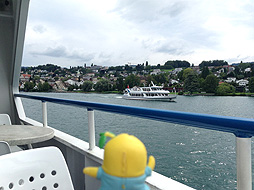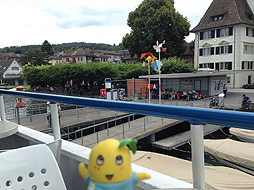 The ship sometimes stopped at piers and local passengers boarded or departed the ship. It looked like a bus service for locals. Beverages and ice creams are available on board at an extra cost, so if the weather is fine you can enjoy a wonderful view with a cold beer!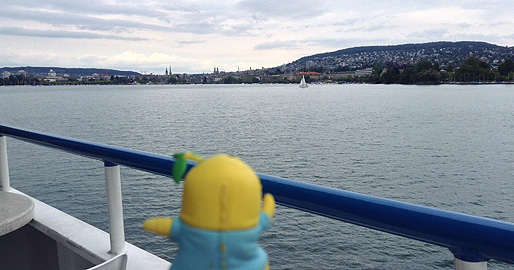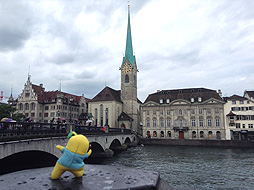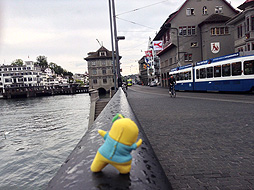 The cruise was over, I had nothing more to do and it started raining. On top of all this I went and ate the same tomato pasta I've eaten countless times on my trip so far and returned to my hotel. For someone like me who doesn't enjoy shopping, as usual, it's not an interesting town for me....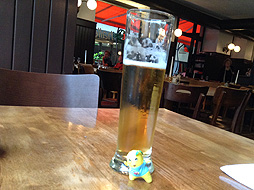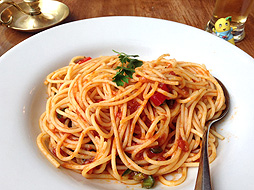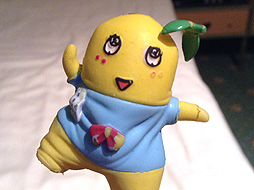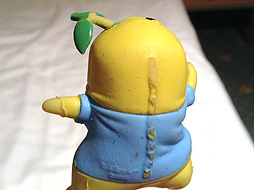 This is a figurine of Funassyi which I'd traveled together with for 3 weeks. As you can see, like the real Funassyi suit, my funassyi doll was badly damaged far more than I expected, if not more damaged than the real one. Just until I get back home to Japan tomorrow, hang on just a little longer!

It's a little late to be explaining this, but Funassyi is a Japanese mascot character which was created by a citizen of Funabashi-city to promote their city. The Funassyi suit has a handmade feeling, makes strange movements and, strangely, unlike Mickey Mouse and other mascots, talks and has interesting conversations so, Funassyi has become very popular at local events, TV programs and commercials all over Japan. Funassyi is one of the most popular Japanese mascot characters now as of 2014!