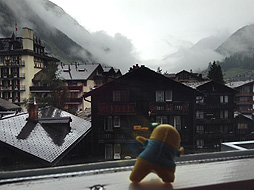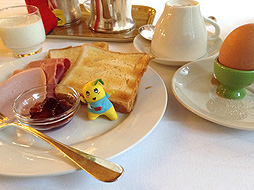 On the 3rd day of my stay in Zermatt, the weather was bad with low clouds and rain. What bad luck!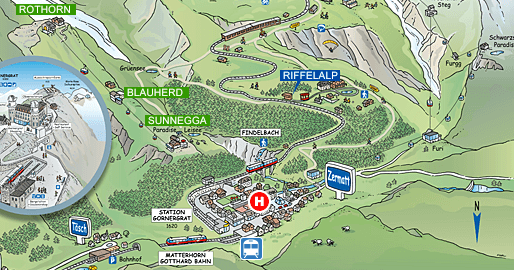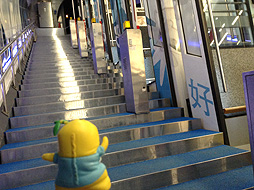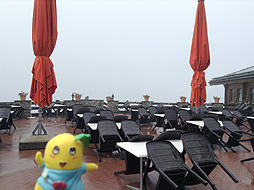 There was nothing to do in the town of Zermatt and I had a "Zermatt Peak Pass" which offered unlimited rides during my whole stay, so headed to Sunnegga Paradise by taking a 3-minute funicular ride.
Sunnegga Paradise(2288m) offers the closest and more wonderful view of the Matterhorn and it is very popular for tourists. As expected Sunnegga Paradise was in the clouds today....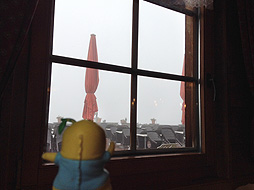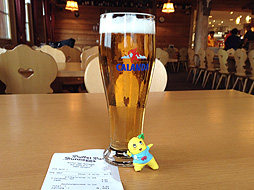 The weather was bad, so I had no choice but to drink beer there....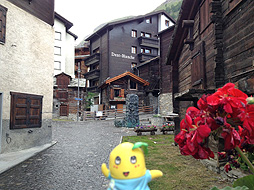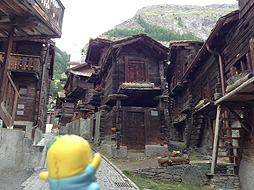 After some time I came back to the town.

I'll tell you a little about the town of Zermatt! There are lots of modern style hotels in the town but if you walk into an alley, there are many quaint and picturesque old buildings.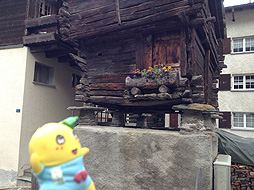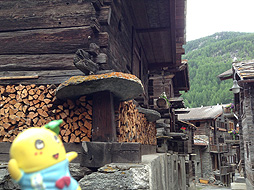 This is a grain storehouse with a raised-floor. The main feature of the old buildings are the big flat stones which are placed in between the ground and the floor of the building. In Japanese, we call it a mouseblock.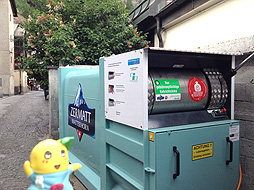 A high-tech trash collection system is next to the preserved district of the picturesque old buildings and the contrast between the advanced technology and ancient wisdom is very interesting!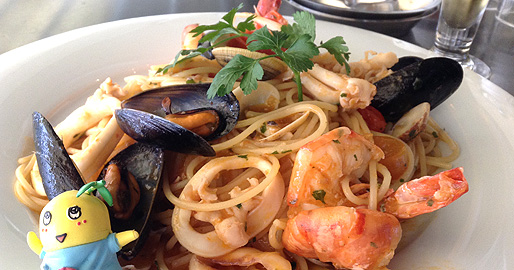 My lunch was a lavish tomato seafood pasta.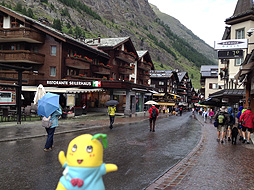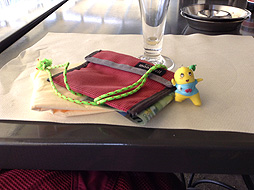 It was extremely delicious...and after meals, as expected I was faced with the usual ultimate trial of patience. At times like this, you have to act like a Zen master while waiting for the check....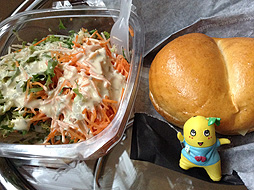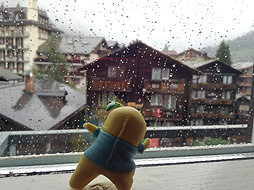 The rain was coming down harder in the evening...I was worried about the weather tomorrow.