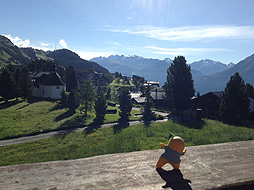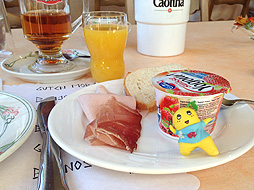 On the 2nd day of my stay in Riederalp, the weather was clear!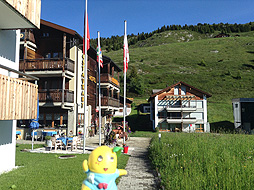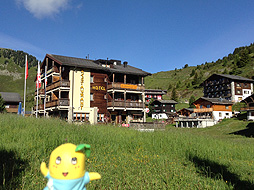 It was a good day for hiking in a new place! Here we go!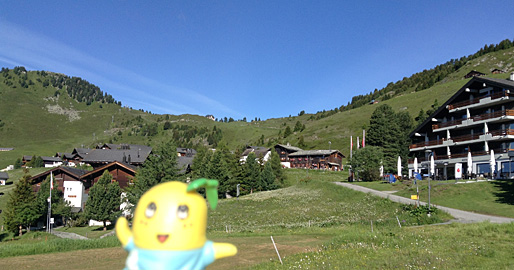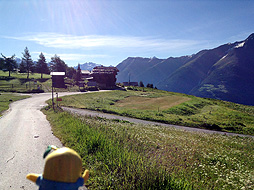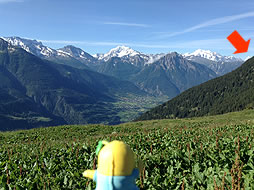 Today's first destination was the most famous mountain top in this area, Eggishorn station.
First of all, I walked toward Riederalp Mitte station. Looking back, I could see a small sharp point far off in the distance. It's the Matterhorn!! I didn't know that on a fine, cloudless day the Matterhorn can be seen from Riederalp!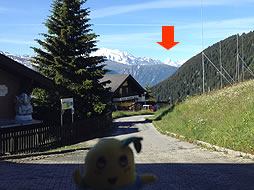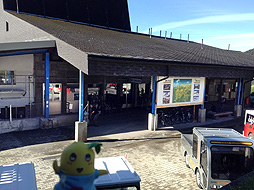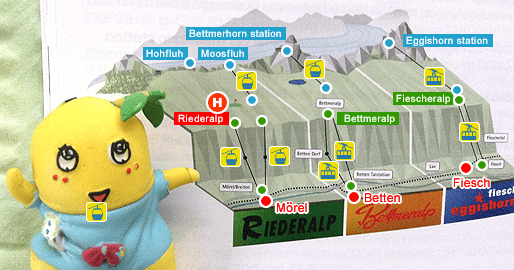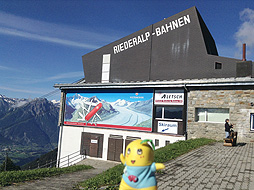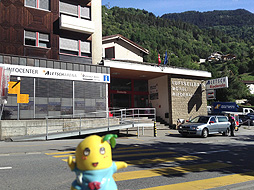 I went down from Riederalp Mitte station by an aerial ropeway and headed to MGB Moerel station.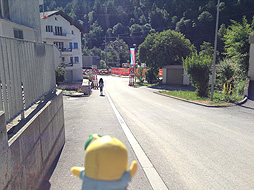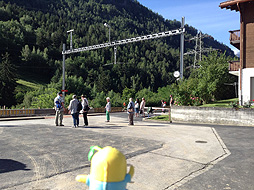 MGB Moerel station is very simple. There is only one platform, ticket-vending machine and an information monitor. It's a very small station, however there was extensive construction work being done on the platform and it looked as if it might become a very grand station.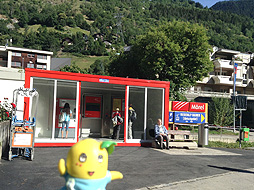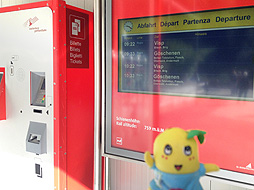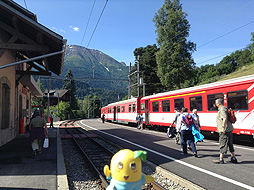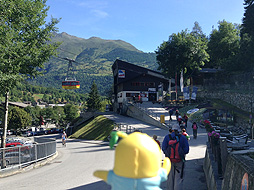 A relatively short 20-minute ride from MGB Moerel station takes you to MGB Fiesch station.
The aerial ropeway station toward Fiescheralp is a bit of a distance away from the train station, so I followed people who looked like they were planning to visit Eggishorn for hike!