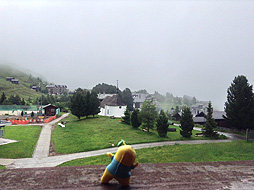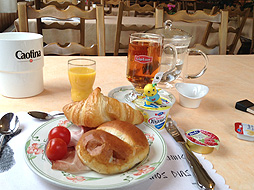 When I woke up on the morning of the 4th day of my stay at Riederalp, everything was enveloped in clouds. I might not be able to hike today....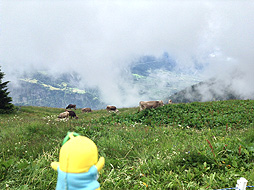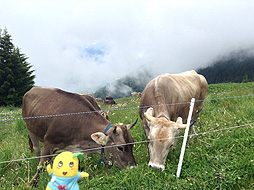 Despite this, I thought I'd try stepping outside my hotel before giving up. It seemed like the weather was better around the bottom of the valley but clouds began to suddenly appear and rise up to cover the town in clouds.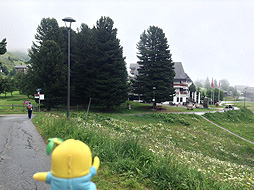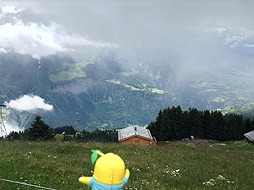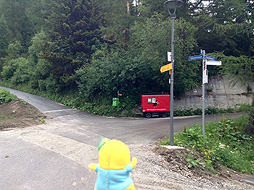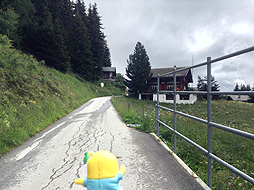 According to the weather forecast, the weather would gradually change for the better. I believed that and I began to stroll toward Bettmeralp.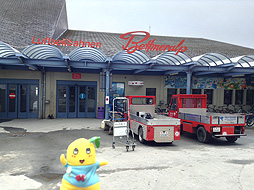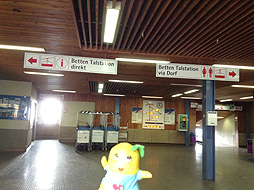 This is the Bettmeralp cableway station.
By the way, there are two different routes between Bettmeralp station and Betten station at the bottom of valley. As for how long it takes to get to Betten station, it does not make much difference which route you take.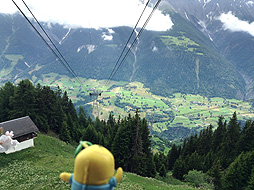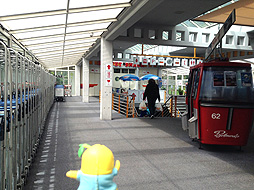 I was so bored so I headed to Betten station by gondola. Just as I had expected, as I reached the bottom of the valley, the weather became better.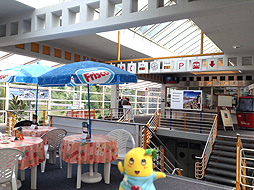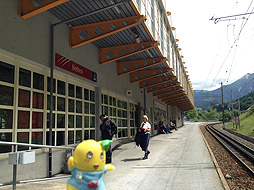 Betten station is a bit larger than Riederalp station, or rather, there is almost no difference in size between the two.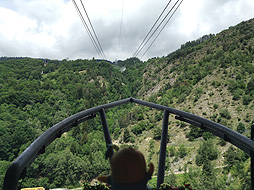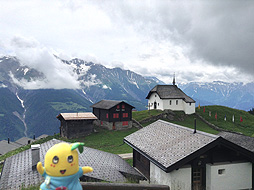 When I went back to Bettmeralp, the sky was beginning to brighten up a little.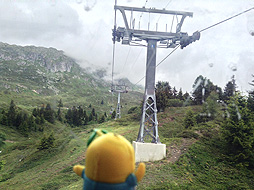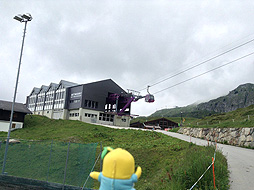 I believed that the weather would clear up and ventured to the viewing platform on the mountain top!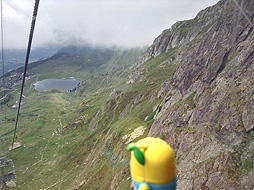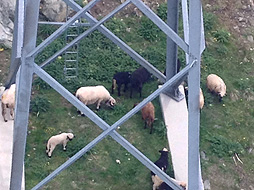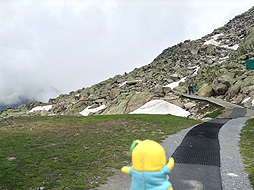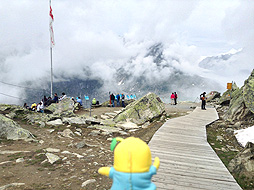 The town of Bettmeralp was almost deserted, but around the viewing platform, there were many more people than I expected. The upper area of the glacier was enveloped in clouds and the fantastic view of the glacier spread out before me.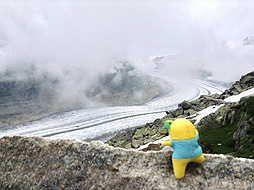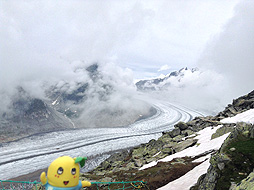 It was a mysterious view, but after a short time, everything was completely covered in clouds. The glacier became mostly impossible to see so I decided to go back down the mountain.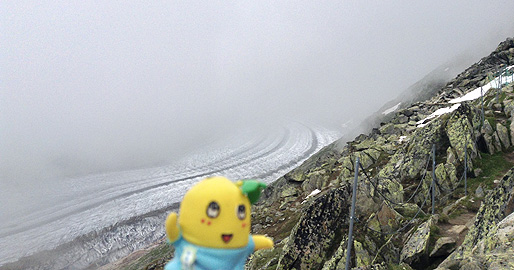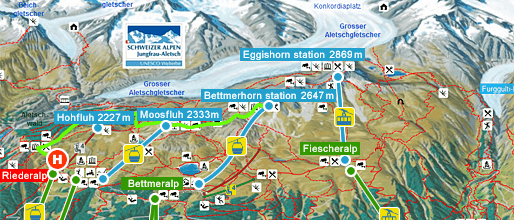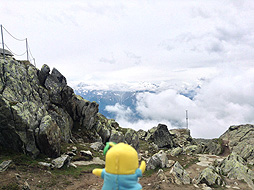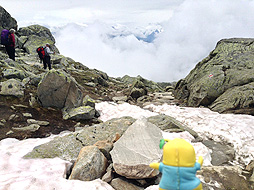 I walked along a ridge path heading for Moosfluh station.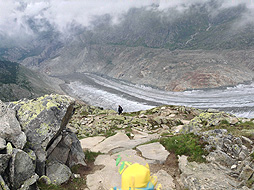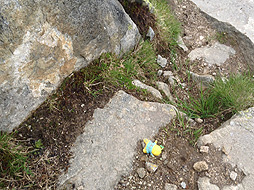 For a while after the start of my hike, there are many gaps on the rocky hiking trail so you have to mind your step. If you don't do that, you will tumble down like my precious mascot, Funassyi. My precious figurine almost rolled down to the glacier!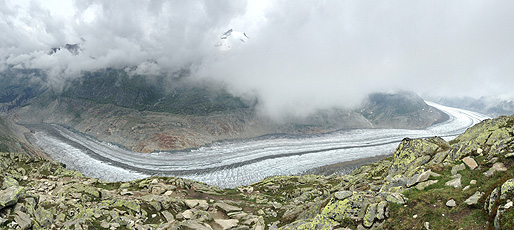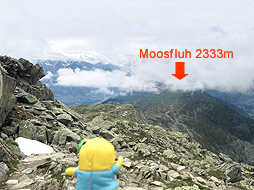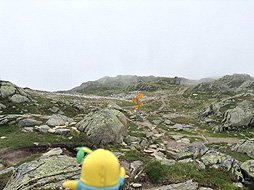 The clouds cleared up a little and Moosfluh station, which I was heading for, came into view in the distance.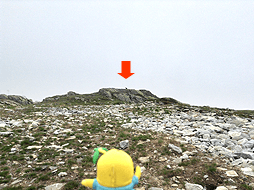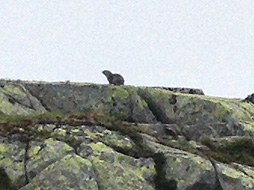 Suddenly I sensed the presence of an animal or something, so I stopped and carefully looked around me. I found a marmot on a big rock but it was too far away to observe well.... I didn't have very many chances to see a marmot on this trip.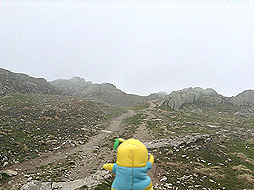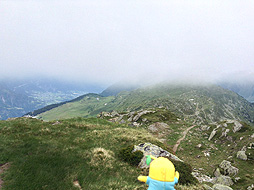 Moosfluh station was stiil a long way off....