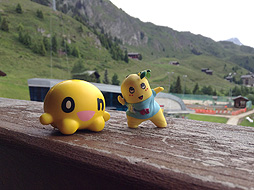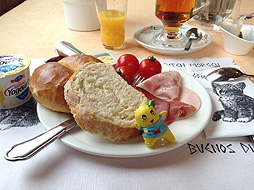 On the morning of 3rd day of my stay in Riederalp, it was a bit cloudy. The weather was iffy and I wondered whether or not it would hold out for long....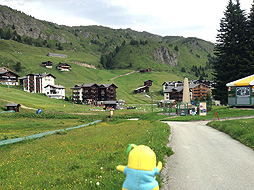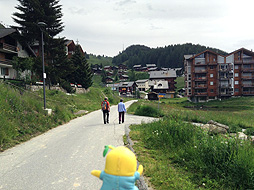 With a slightly anxious feeling, I headed to the aerial gondola station on the edge of the town.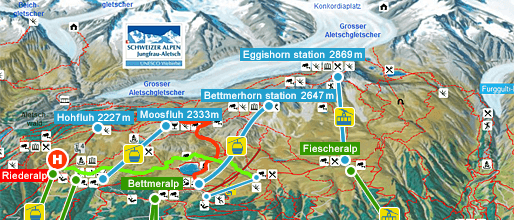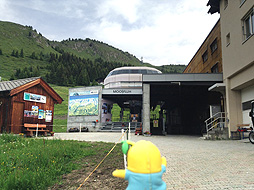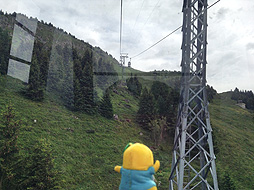 This gondola gets you up to Moosfluh with a height of 2333m above see level in about 10 minutes.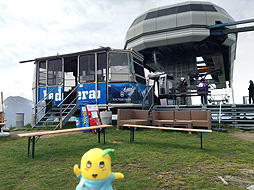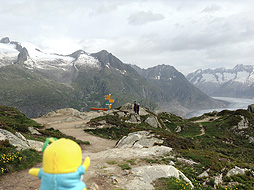 On the summit, there is nothing but a small cafe.

The summit of Moosfluh is another one of the places which offers a wonderful view of the Aletsch Glacier just like Bettmerhorn station and Eggishorn station. From here, there is yet another great view of the glacier from a different angle.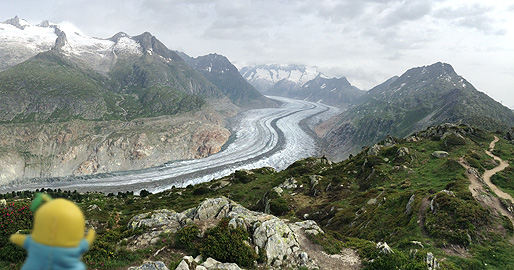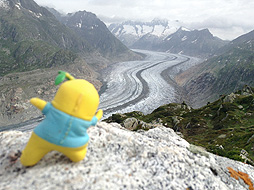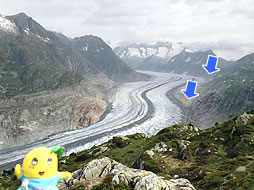 The curve in the glacier furthest from me is probably the bottom of the Eggishorn and the curve which is a little closer than that seems to be the bottom of the Bettmerhorn.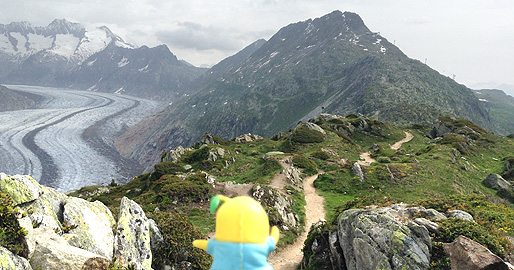 I walked along the mountain ridge road towards the Bettmerhorn while looking at the glacier on my left, then I went down to the town of Bettmeralp.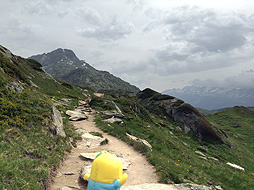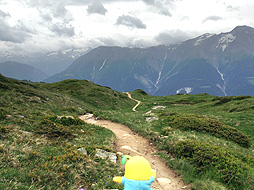 I kept hiking, continuing along a descending, but hilly path.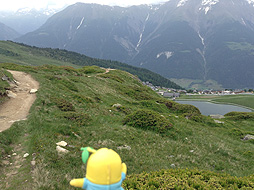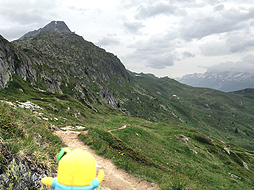 After an hour hike, I eventually began to see the Bettmer lake below me.
There were very few people around as the weather was bad today. Before I knew it, I began rushing back as it looked like it could rain at any time now.... As you can see, a large ominous dark cloud hung low around the Bettmerhorn.