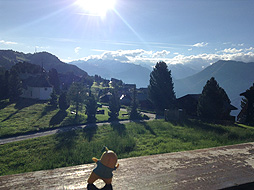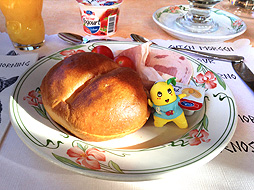 On the last day of my stay in Riederalp, there were quite a few clouds but the weather was nice!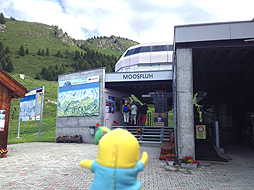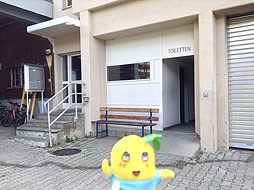 I'm going to have a long day today. First, I took a gondola and headed to the Moosfluh viewing platform.
For your information, there isn't the restroom at the viewing platform and I recommend using it at the gondola boarding platform before you head on up.
The most troublesome part of a long hike is that there are no toilets. It will probably give me a lot of trouble if I drink a lot of beer. It's too bad that I can't drink a lot, however drinking a beer during a hike is really great....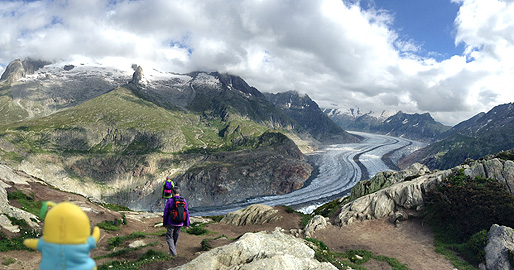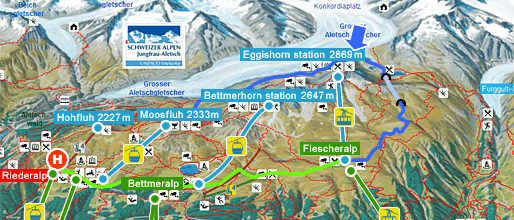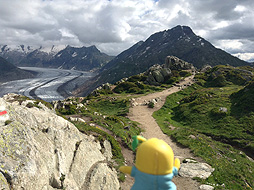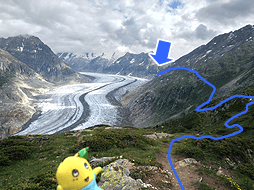 I started to walk along a path bending around the Eggishorn. The blue arrow points the curve that goes around the Eggishorn. It was a wonderful hiking path from which you could see the glacier.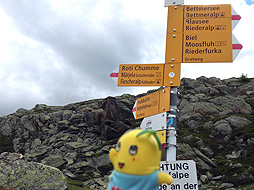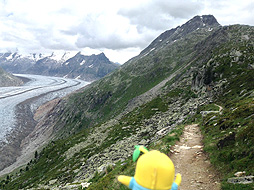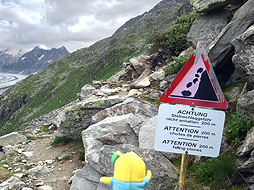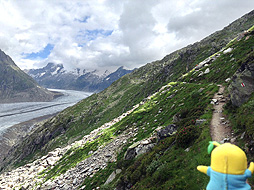 While I was worrying about rocks falling from above, I walked along a narrow mountain path on a steep slope.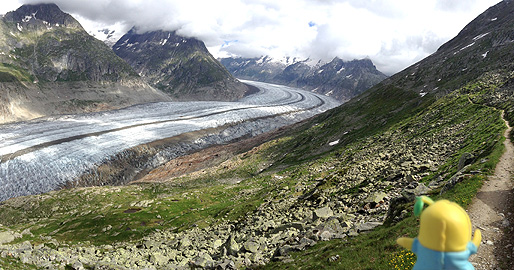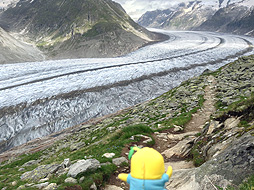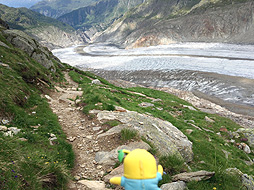 The entire path leading around the Eggishorn descended gradually and I was approaching the glacier.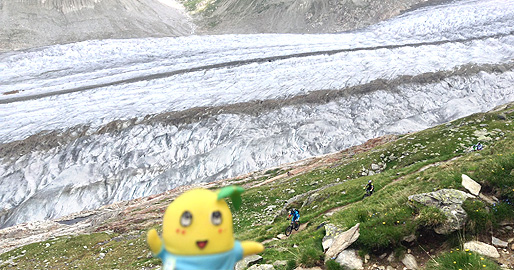 But there wasn't anything to compare the glacier with and I couldn't tell how big it was.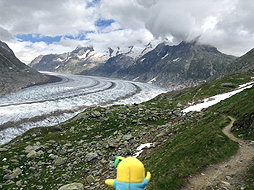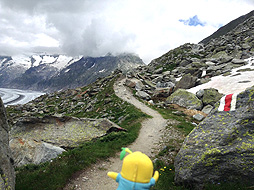 The glacier looked a bit bigger now....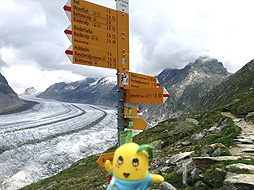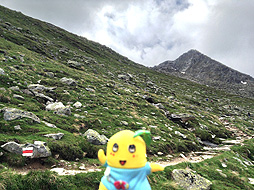 At last, I found the next hiking trail signs. It took one and a half hours from the Moosfluh viewing platform. If you look at this picture on the right, the mountain on the back of funassyi is probably the Bettmerhorn.
By the way, according to the hiking trail signs, it takes one and a half hours from here to the top of the Bettmerhorn...I think it's entirely impossible to climb to the top within that time! As usual, I'm suspicious of the truthfulness of the statements of the hiking trail signs....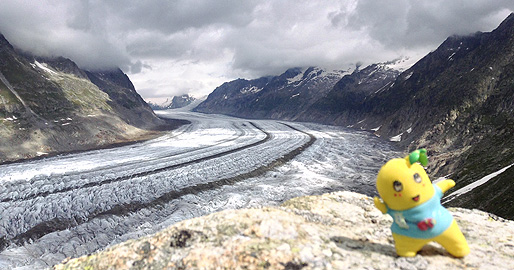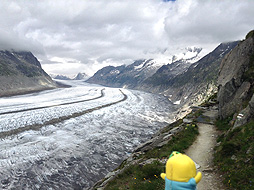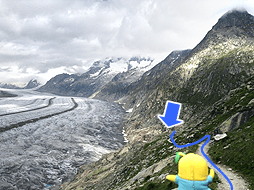 I had finally reached the curve in the trail which I had pointed out with this blue arrow in a previous picture. It appears that this trail leads to the other side of the Eggishorn.